Every week, Apple selects an application from the iOS App Store and makes it available for free to anyone with an Apple ID. This week's app is 'Matter' by Pixite, which is normally $2. It allows you to add surreal 3D objects to your photographs. With only a few taps, you can add three-dimensional effects to your pictures with realistic shadows and reflections.


Simply start with any images you wish to manipulate. We choose a few landscape photos to work with that we found available in the public domain. There are five packs of objects included to work within our pictures: primitive objects, unique structures, epic alphabet, organic elements, and the Polyonfire Collection. More objects are available through the store ranging from no-charge to $5.
Once you have selected your image and know what object you would like to place, you just use your fingers to arrange it onscreen. Using the application's tab settings, you can change the visual style of your object and even fine-tune exactly how the model's shadow is placed. You can even use a built-in masking tool to erase portions of the object.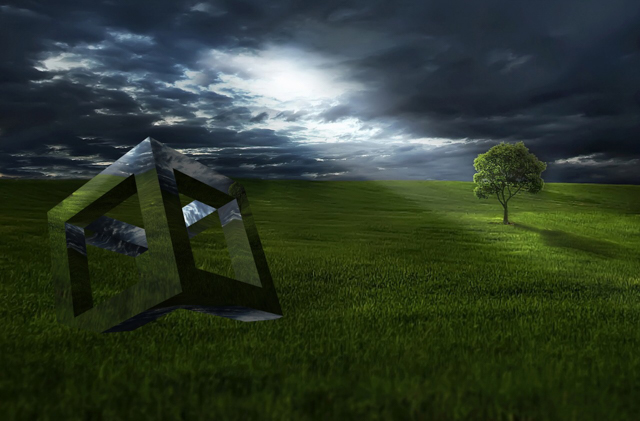 Here's a sample video produced by the Matter application:
Once you are finished, you can output the result as a full resolution image or a video. If you opt for a video, you can adjust how the object behaves and even have it react to your favorite music. Finally, export to your favorite social network for sharing. Matter says you can use hashtag '#matterapp' on Instagram for a chance to be featured within the app.
Overall, Matter is a nice bit of fun and we could see creating some interesting surrealistic landscapes. The application does take a bit of time to learn, but once you are proficient, your imagination becomes the limit of creation. To see the above photographs in full resolution, be sure to visit our official Flickr page.