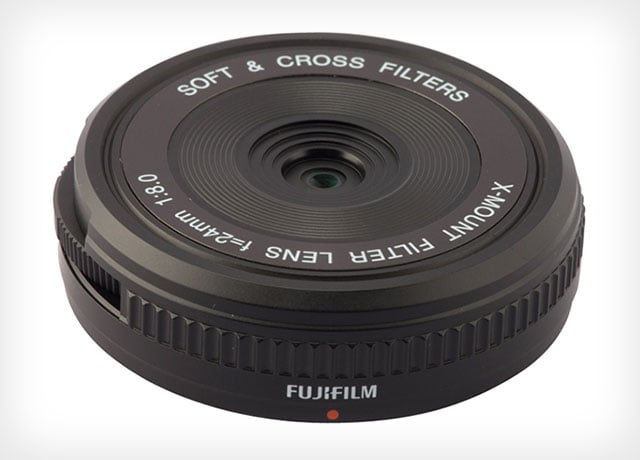 Fujifilm has announced a strange new lens over in Japan. It's called the XM-FL, and it's a 24mm f/8 body cap-style pancake lens that features built-in photo filters that can be accessed by turning a dial on the side.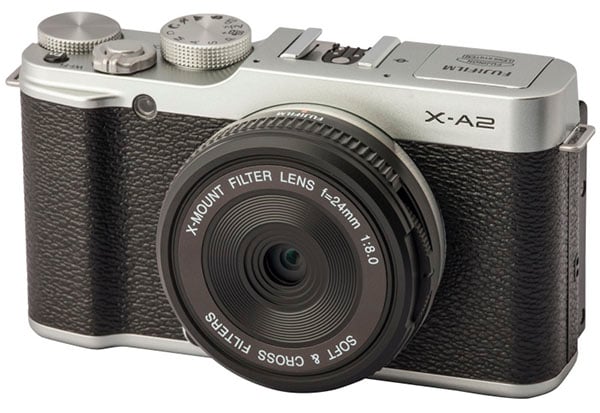 There are three different filters: Protect for fending off dirt and scratches (basically the non-filtered option), Cross for giving the light sources in your shot a sparkly look, Soft for a dreamlike photos. There's also a Lens Cover for using the lens as a body cap.
Photographers can choose the filter they want by turning a dial that has notches on it to indicate which filter is currently being used.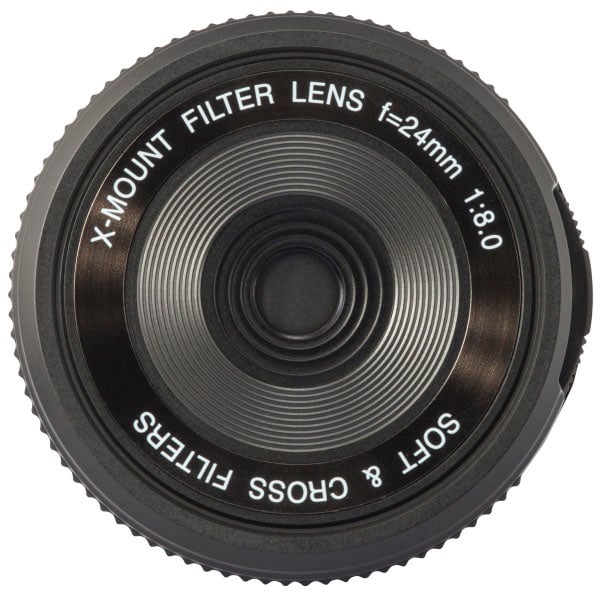 This diagram shows what the mechanism looks like on the inside:
Here's a machine-translated diagram provided by Fuji explaining the different filters and notches: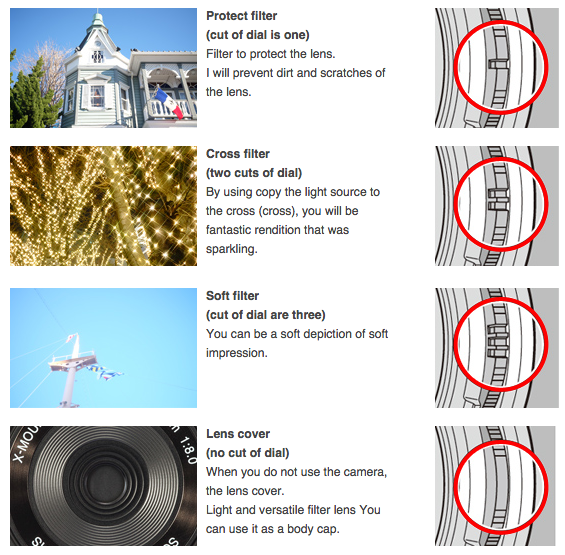 The XM-FL weighs 32g, is 21mm thick, and has a minimum shooting distance of 1 meter. There is no electronic communication between the lens and the camera it's mounted to, so you won't be able to use autofocusing and lens-related EXIF data won't be saved.
It'll come in black and silver and have a price tag of ¥11,900 (~$100) for customers based in Japan. No word yet on availability in other regions.
(via Fujifilm Japan via fujiBUZZ)