For the past few wildfire seasons in Southern California, Los Angeles-based photographer Stuart Palley has taken his camera out into the hills to document the blazes at night. His long-exposure photographs show both the fury and the beauty of the fires. The resulting collection of images is now part of a series titled Terra Flamma.

Palley isn't just blindly venturing into dangerous battles between firefighters and wildfires: he completed the US Forestry Service's "Introduction to Wildland Fire Behavior" course to learn how to stay safe while making his pictures.
By shooting long-exposures at slow shutter speeds, Palley is able to capture not only the intense glow of the wildfires, but light trails from sparks, firefighting airplanes, and the stars in the night sky.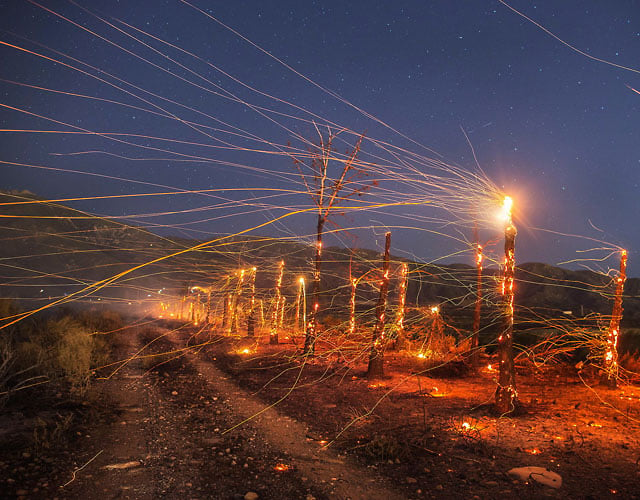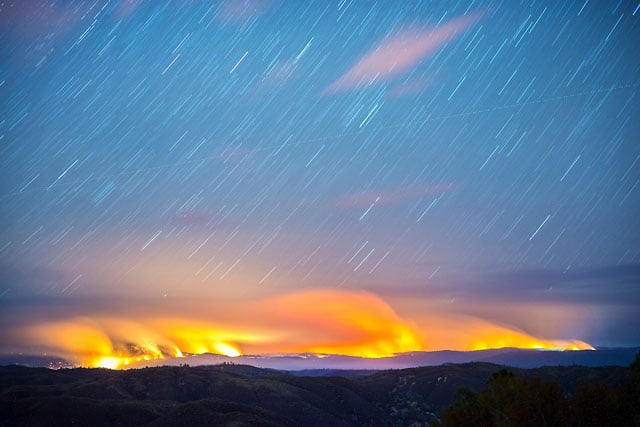 Wired reports that there have been more than 3,600 wildfires in California so far this year due to the severe drought afflicting the state. Over the past few years, Palley has personally photographed nearly 50.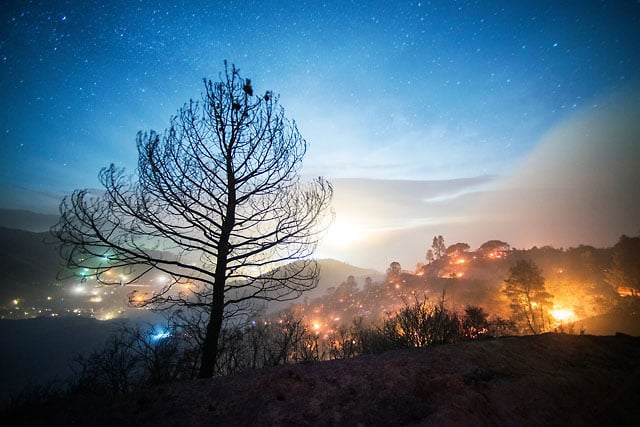 Terra Flamma has been featured in many of the top newspapers, magazines, and websites around the world. Palley also successfully raised over $10,000 on Kickstarter last year to continue his work and publish it as a photo book.
You can find more Terra Flamma photos here and see more of Palley's work on his website. He has also been publishing photos during the fire season to his Instagram account, @StuartPalley.
---
Image credits: Photographs by Stuart Palley and used with permission