Finnish fine art photographer Joni Niemelä loves capturing and sharing little details in nature that often get unnoticed. One of his recent subjects has been the Drosera, also known as sundews, which are among the largest of all carnivorous plants.
The plants are covered with drops of dew-like liquid that are used to lure, capture, and digest insects that happen to wander by, and Niemelä decided to make these beautiful structures the subject of two recent projects, titled Otherworldly Blues and Drosera.


Niemelä tells Colossal that he has always been fascinated by sundews, and that he has been shooting the "alien-like" plants for several years now. Here's a selection of photos from the two recent series: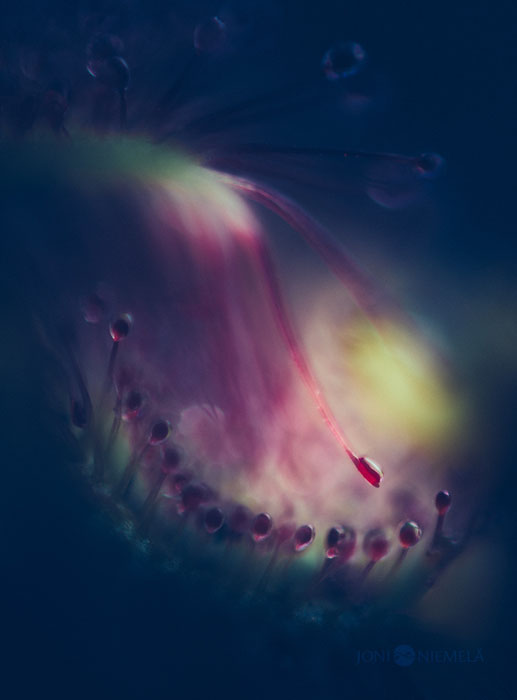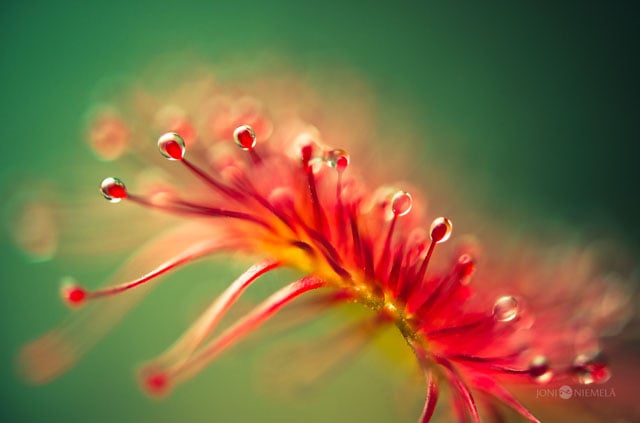 You can find more of Niemelä's photography on his website, Facebook, Instagram, and Twitter.
---
Image credits: Photographs by Joni Niemelä and used with permission