Photographer Nathan Bett has an unusual series of photos titled Learning to Disappear, which shows New Yorkers walking by in various parts of their city. What curious about the images, however, is that most of the passers-by in the frames are staring straight at Bett's camera.

In a post over at Medium, Bett writes that when he moved from Detroit to Brooklyn, New York, he arrived in his new city with great expectations about how his personal street photography work would develop.
"My bubble was soon burst," he says. "Street photography in New York is a tough, tough thing." Many people he encountered would give looks of distrust and hostility when they noticed Bett taking pictures of them.
After repeatedly receiving these sideways glances from his subjects, Bett's mentality shifted from trying to make photos about New York streets to making photos about street photography itself.
The photos in Learning to Disappear aren't actual photos taken straight out of his camera. They're actually composite photos that combine multiple images captured with a camera that was fixed in one place.
By combining many of the looks he received into single frames, Bett is attempting to "distill New Yorkers' curiosity, distrust, and hostility toward the camera."
Thus, the project is about "the way in which people react to having their photograph taken, candidly, by a stranger, and without their consent."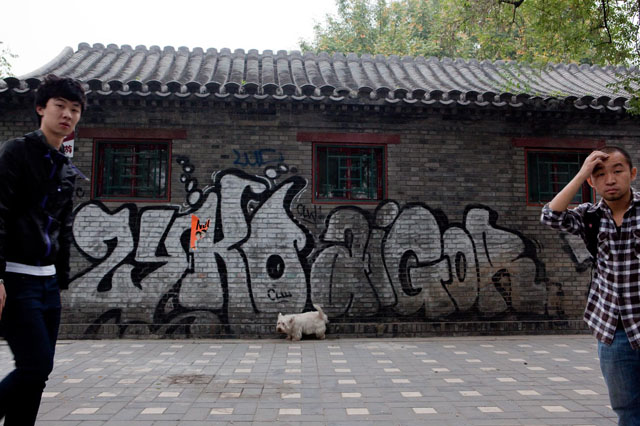 You can find more of Bett's work over on his photography website.
---
Image credits: Photographs by Nathan Bett and used with permission