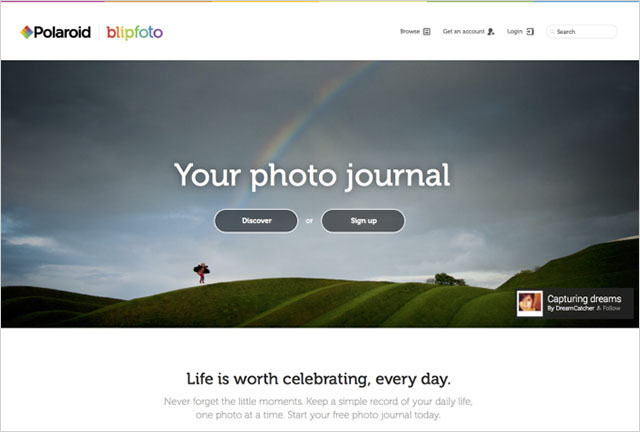 Polaroid wants to be a big player in the online photo sharing game. The company has partnered with Blipfoto to rebrand the photo-a-day sharing service as Polaroid Blipfoto.

In an announcement posted yesterday by the Blipfoto team, the company writes that the partnership allows it to "take the one-a-day photo journal to a much wider audience" than they could have alone. "We are a huge step closer to our goal of being the place where the world tells its story."
The new rebranded service still allows users to post just one photo per day (along with some text if they choose). The restriction is meant to help people be more thoughtful about their photographs and how they choose to document their lives.
TechCrunch reports that the service currently reaches over 500,000 people per month. Users have posted over 5 million total "days," which have received 30 million comments (~6 per photo).
To start using Polaroid Blipfoto, head over to the website or check out the mobile apps for iOS and Android.