When I first started doing newborn photography, I noticed that when I was doing a normal newborn session, the baby would occasionally let out these huge grins that were so infectious and heart melting. Nowadays, I've learned to recognize the little signs that a baby is about to let out a smile and I sit there ready with the camera to catch it.

I have found that some babies are more smiley than others, and sometimes a little tickle on the lips or nose can bring out the big smile if I think one is lurking. Some people might pass these off as 'just a bit of wind' (i.e. trapped air in a baby's tummy) and in some cases that's true. But having seen hundreds of newborns in my studio, I can tell it's not always like that!
I once read that there are two types of people in this world: those that see a newborn smile as wind, and those that don't. I see it as a rare treat that I am lucky enough to capture.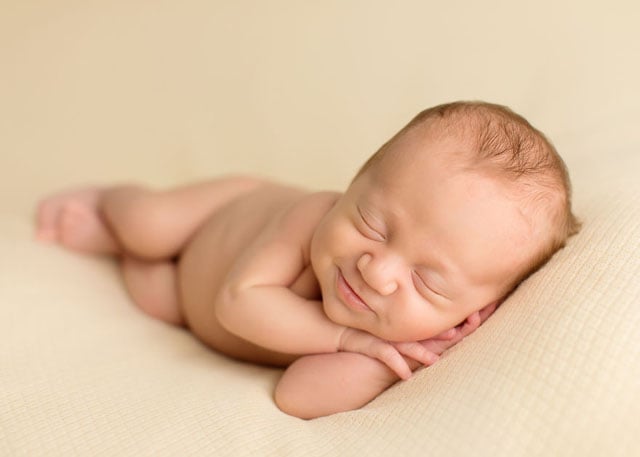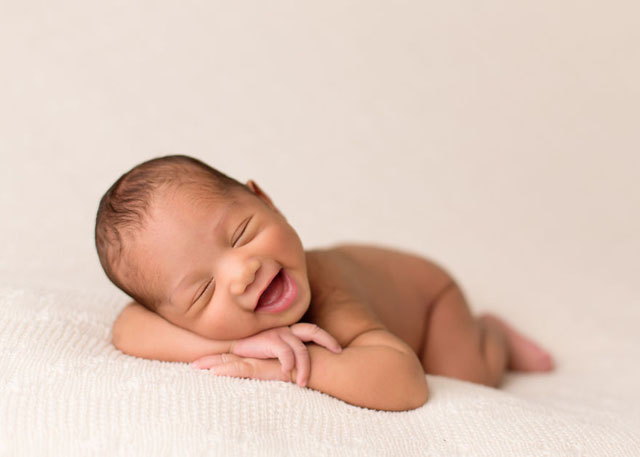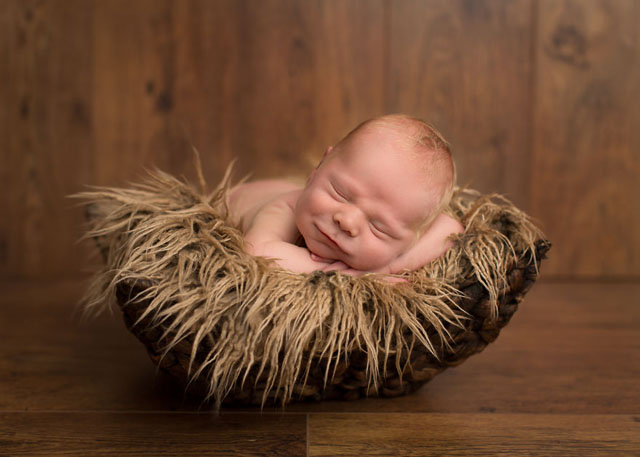 ---
About the author: Sandi Ford is an award-winning newborn baby photographer based in London. You can find more of her work through her website and her blog.