Samsung has launched a clever new marketing campaign to promote its tiny NX Mini mirrorless camera. The ads imagine a few famous self-portrait paintings as a result of selfies captured with the company's camera.

But the camera's 3-inch flip-up LCD screen and interchangeable lenses are too good to be used for "selfies," the ad says. It's for "self-portraits."
The ads show the creation of self-portraits by Van Gogh, Frida Kahlo, and Albrecht Dürer.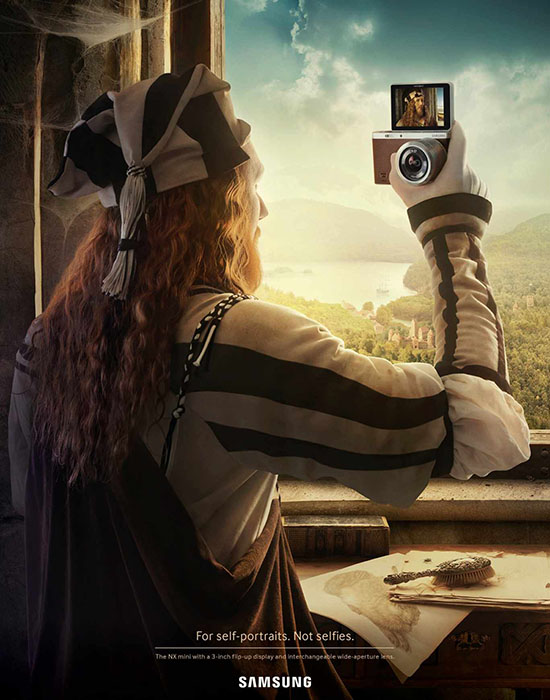 (via Ads Of the World via Photoblog.hk)