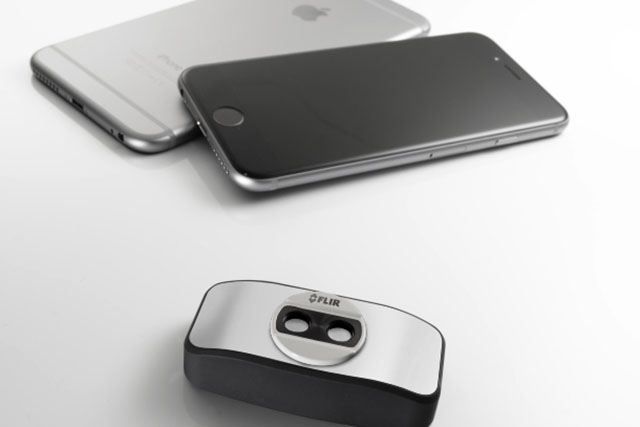 FLIR is a company that has a goal of bringing thermal imaging technology to the masses. Last year, they released the FLIR ONE: a $350 case accessory for the iPhone 5/5s that allowed you to capture thermal photographs and videos. Today, they have introduced the second generation of the FLIR ONE, which boasts a much higher resolution, cheaper price tag, and universal design for both iOS and Android devices.


'The original FLIR ONE device was able to capture 80×60 photographs or videos, but the second generation sees a 400% upgrade with its new 160×120 resolution camera. This time around, the FLIR ONE costs $250 which is $100 cheaper than the previous model. If you are looking to save some money, however, you can still pick up the first generation model now for $150.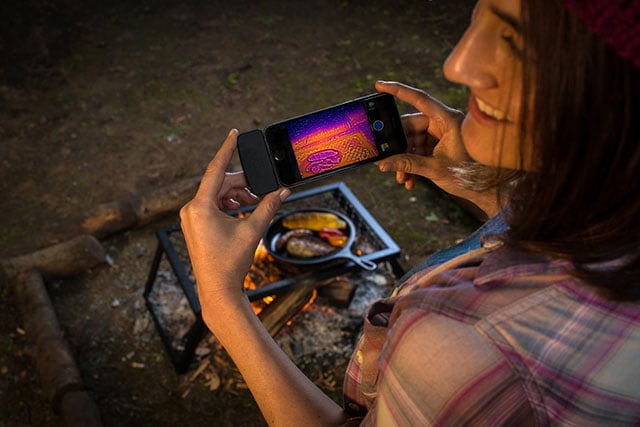 One of the biggest issues with the original design of FLIR ONE was that it was built into a case for the iPhone 5/5s meaning that no other smartphones would be able to use it. The new second generation FLIR ONE simply docks into the bottom of your device via a lightening or microUSB connector, depending on your particular mobile device.
The FLIR ONE uses its own built-in 350 mA/h battery instead of depleting your smartphone's battery during usage. Besides FLIR's unique Lepton thermal camera that is smaller than a dime, the device also contains a second standard camera to help deliver more detail within the images you are viewing.
When working within the field of photography, people are always looking for ways to make their product more unique. Utilizing thermal imaging technology is one possible way to make your images stand out in a crowd. The FLIR ONE puts affordable thermal imaging sensors in your hands – you just have to decide what to do with the technology.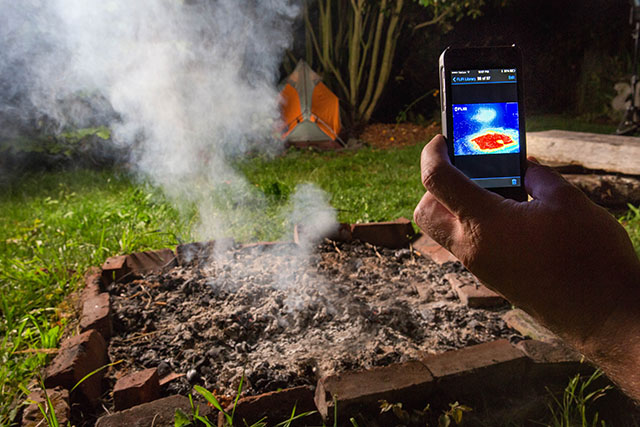 FLIR has also announced a new developer program that will allow programmers to create custom designed applications with the FLIR ONE camera on both Android and iOS. The iOS version of the kit is currently available while the Android version is said to be coming soon.
Current applications include a night vision monitoring camera, a thermometer, a zombie AR viewer, and much more. Companies such as Owens Corning are even working on an application to help you detect heat leakage within your house to diagnose possible issues.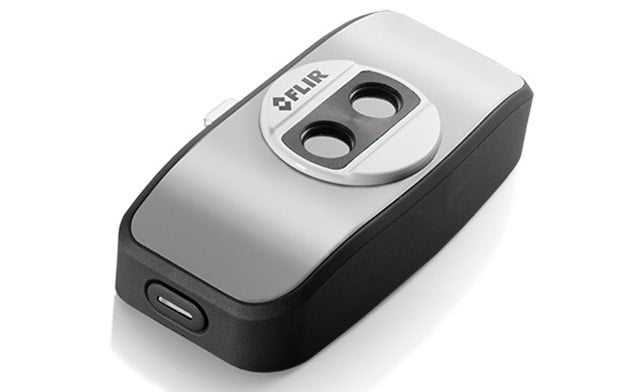 You can currently place your order for the FLIR ONE for iOS version via the official FLIR website for $250. The FLIR ONE for Android version can be preordered for the same price for shipping in July.