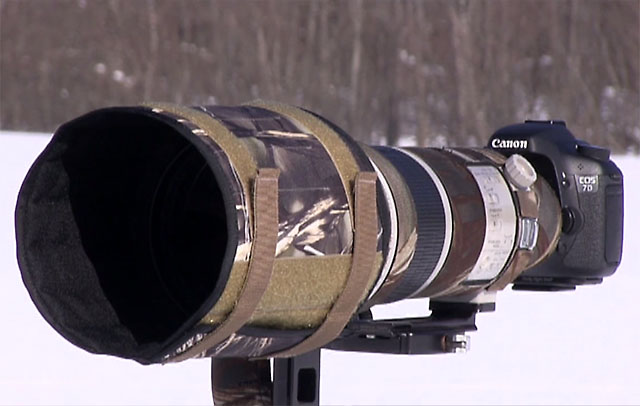 Use multiple telephoto lenses out in the field but donít want to carry around multiple lens hoods? Earlier this year, LensCoat unveiled a new product thatís designed to solve that need. Itís called the TravelHood, and is a lightweight and flexible lens hood that can wrap around the end of any lens.

When not in use, the TravelHood can be folded nearly flat so that it doesnít take up much space in your camera bag.
To use it on your lens, simply wrap it around the end and secure it in place with heavy duty Velcro. ďNo slip gripĒ material on the inside helps keep the hood stay snug and secure against your lens.
The TravelHood is made with water resistant material, so it helps protect your front elements against the elements in addition to killing glare and flare.
You can pick up a TravelHood in a variety of different designs and in two different sizes: large (for 400mm to 800mm lenses) and small (for 200mm to 500mm lenses). They cost $120 and $110, respectively, from the LensCoat website.
(via LensCoat via Shutterbug)