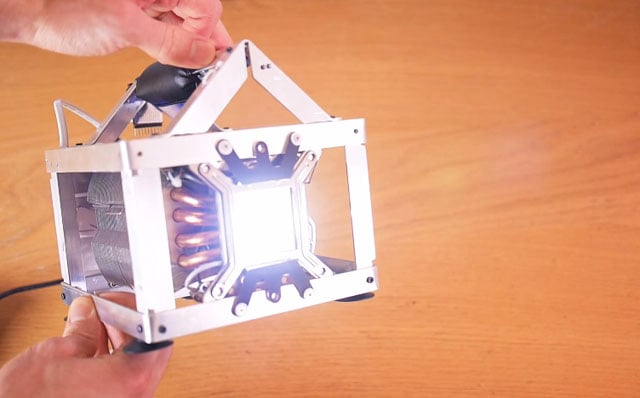 Want a portable and powerful LED light for illuminating your shots? The "Sun-Blaster" is a 1000 watt equivalent LED flashlight that you can build yourself for around $40.

The device is small enough to be used with one hand, has a dimmer for flexible brightness control, and can be powered by either batteries of an AC adapter.
The light can be used for all kinds of photographic and filmmaking purposes:
The Sun-Blaster was developed by the YouTube channel DIY Perks, which released this 20-minute step-by-step tutorial on how it's built:
You can also find a complete parts list and links for buying the pieces in the video's description on YouTube.