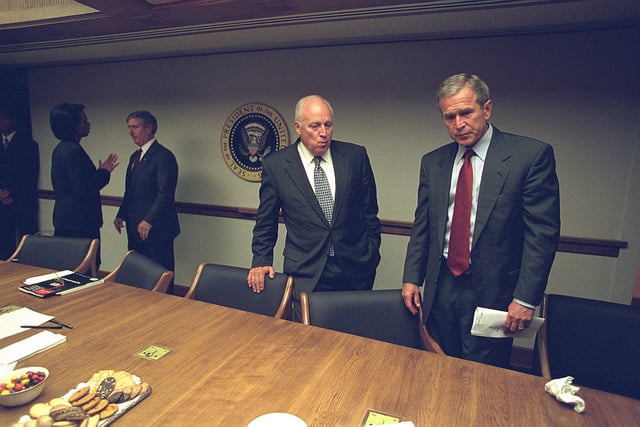 The United States has published a new collection of photographs taken in the aftermath of the September 11th, 2001, attacks by Dick Cheneyís staff photographer. Itís a set of images showing Cheney, George W. Bush, and other prominent officials in the Presidentís Emergency Operations Center bunker.

356 photos were uploaded to a Flickr gallery created by The U.S. National Archives. The release comes in response to a Freedom of Information Act request that was filed by PBSí FRONTLINE.
Hereís a selection of the photos showing how officials responded immediately after the terrorist attacks that day:
You can view the entire set of 356 photos in this gallery on Flickr.
(via The U.S. National Archives via DPReview)