If you're like us, seeing the Aurora Borealis in person is high on your bucket list… quite possibly right at the top. The idea of watching this spectacular natural light show in real-time is thrilling, and while you don't get there sitting on your couch reading this, the video above by Ole C. Salomonsen of Arctic Light Photo is about as close as you're likely to get without being there in person.
Captured over the course of several months in Norway, Salomonsen has compiled the best of the best real-time footage he was able to capture with the Sony a7S into 5 minutes of northern lights bliss.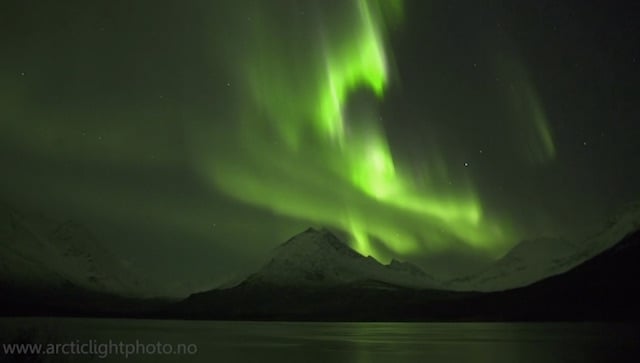 We spoke to Salomonsen about the video, and he was kind enough to reveal some of the details behind capturing such beautiful real-time footage:
Since auroras in realtime move (mostly) slower than time-lapse videos give the impression of, it was important for me to get the best sequences where some movement in the auroras was involved, as well as nailing the best possible compositions. I tried to feature both the slow and majestic auroras, as well as the furious fast auroras, and combine both city shots in light pollution (to show that it actually is possible to see the auroras in combination with city lights), and shots in complete darkness, shot with people, shot with pans (using Dynamic Perception Stage One + AT2 controller).
But he didn't stop there. He tells us he also always wanted to shoot real-time auroras using a gimbal… so he did just that:
I was running in the forests and parks close to Tromsø, using the DJI Ronin, while the aurora was hanging in the background/sky, to give a real impression of depth and movement…
As for how the a7S performed, he sings the low-light king's praises but cautions that it's not a perfect camera. "Yes, the a7S is a fantastic camera," he tells us, "but files out of the camera are not free of noise, you need to work a lot with the files in post.."
The shots you see in the video at the top were captured using the a7S, Samyang 24 and 35mm f/1.4 lenses wide-open, and ISOs set between 20,000 and 40,000.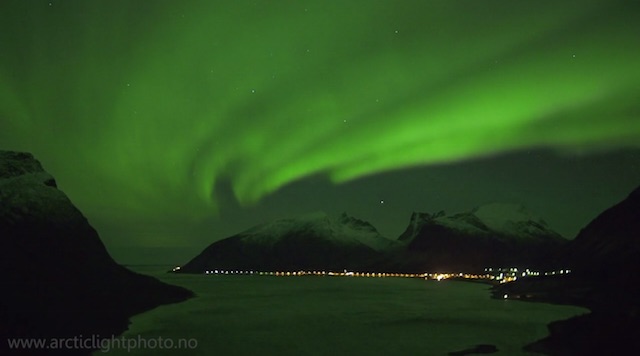 The best thing about the video, says Salomonsen, is that he captured some things he had never even seen before in all his years hunting the aurora borealis.
"I was lucky to get, maybe, the fastest auroras I have ever seen in my career, at the end of this film," he says. "And I got a massive coronal aurora display, which is what every aurora hunter dreams of experiencing."
Check out the video at the top to see it for yourself, head over to Arctic Light Photo to see more, and then try… just try to keep yourself from buying the next ticket to Norway.