Eadweard is a new indie biopic about the life of English photographer Eadweard Muybridge, who's considered to be one of the godfathers of cinema due to his early experiments with capturing and projecting motion. The film is a 104-minute psychological drama that tells the story of Muybridge's life, from his controversial photos of nude and deformed subjects, to the murder of his wife's lover, to his work as one of the earliest "filmmakers."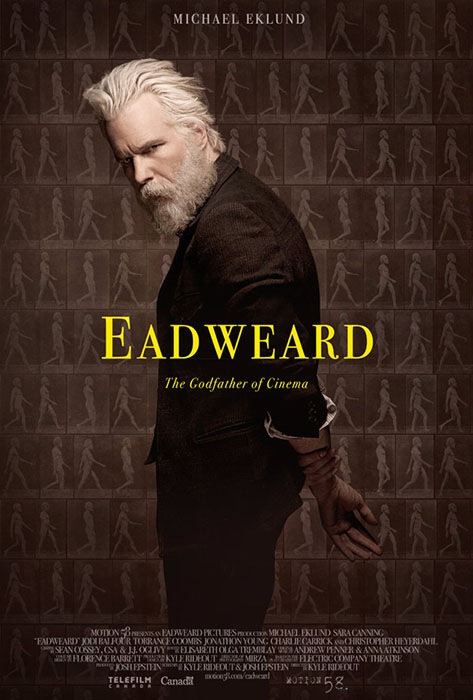 Muybridge is the photographer who famously used 12 separate still cameras in 1872 to photograph a horse galloping as a sequence of shots (proving that all 4 feet come off the ground at the same time):
Here are some still frames and publicity shots from Eadweard: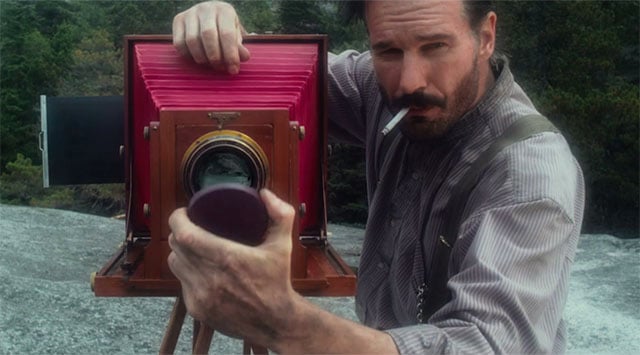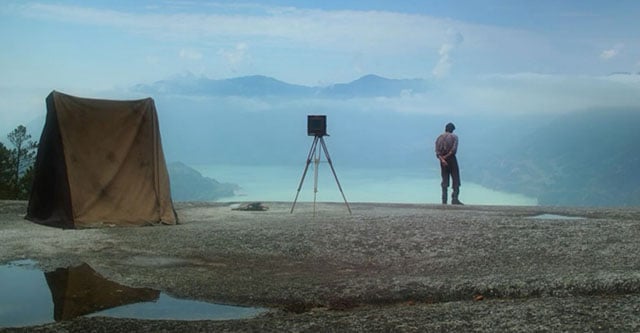 Eadweard has gotten very positive reviews so far (it has a score of 7.5 on IMDB) and has been screening in various cities around the world since April of this year. You can find out if it's coming to a theater near you by visiting the movie's webpage over at motion 58.
---
P.S. In case you're interested, there are two other trailer versions: a shorter one and a longer one.
---
Image credits: Trailer and images by motion 58