Earlier this month, Reddit user magic976's parents celebrated their 40th anniversary as husband and wife. To mark the occasion, they decided to recreate two photos from their wedding day back in 1975.

1975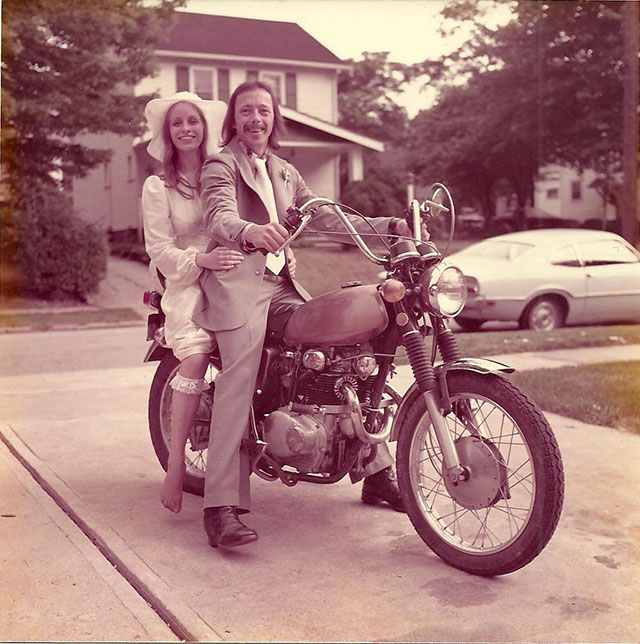 2015
1975
2015
The same wedding dress and homemade jacket appear in all four photos above, but the guy did get a nice upgrade on the motorcycle front.
"Some things never change," magic976 writes.
(via Reddit via Laughing Squid)
---
Image credits: Photographs courtesy magic976